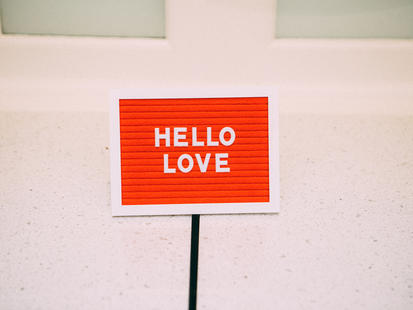 Diversity at Darden
MBA - Culture and Community - Diversity at Darden - LGBTQ
LGBTQ
Darden has a strong and supportive community for LGBTQ students.
Pride At Darden (PAD)
Pride at Darden (PAD) is a student-run organization that fosters a supportive environment for the LGBTQ community. The following videos feature several members of the club as they discuss the strong network in place for LGBTQ Darden students:
To learn more about events, recruiting opportunities and social events that the club puts on each year, visit the PAD website.
Annual "Love is Love" Event
Each year, Darden plans and participates in the yearly "Love is ..." event, which is focused on promoting inclusion of the LGBTQ community both at Darden and in the workplace. The power of its message is its simplicity: Regardless of gender, sexual orientation, ethnicity or religion, all relationships are equal.
ROMBA
Reaching Out MBA (ROMBA) is the global organization that focuses on educating, inspiring and connecting current and prospective LGBTQ business students in an ongoing effort to create the next generation of our business leaders. The organization pursues this mission through a year-round series of programming, including its annual Reaching Out MBA & Graduate (ROMBA) Conference, which attracted over 1,400 attendees annually, and the Reaching Out LGBTQ MBA Fellowship, a scholarship and leadership development program for LGBTQ business students.
Natasha Pangarkar (she/her/hers) 
Hometown: Singapore 
Undergraduate Institution: Williams College   
Undergraduate Major: Double major in Chemistry and Economics
Pre-MBA Industry Area: Management Consulting 
Area(s) of Career Interest: Management Consulting, Technology, Marketing 
Summer Internship/Experiences: Marketing Intern at oneTilt, Summer Associate at Deloitte 
Darden Clubs and Leadership: VP Admissions, Pride At Darden, Second Year Coach with the Darden Career Center
Why Darden? I fell in love with the case method during a campus visit and was really drawn to the world-class faculty.