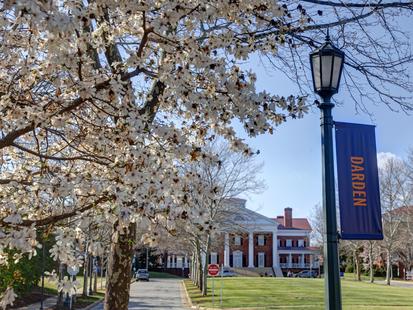 Future Year Scholars Program
Class Profile - Future Year Scholars Program - MBA
Class Profile
Meet the Future Year Scholars
The University of Virginia Darden School of Business seeks a wide variety of abilities, work experiences and academic backgrounds among its MBA student body. Because no statistical analysis or ranking can accurately capture the unique individuals who comprise the Darden community, we invite you to learn more about Darden by attending an event or contacting a student ambassador.
By the Numbers
The statistics below are a representation of the 74 Future Year Scholars who are currently in the deferral period post-college. These incoming Darden students will enroll in the Full-Time MBA program with future Darden cohorts.
Average Undergraduate GPA*
Undergraduate Schools Represented
Non-business undergraduate degrees
*GPA based on U.S. schools that use a 4.0 grading system
Where Did They Come From?
Our Future Year Scholars have graduated from 43 different undergraduate institutions.
Here are a few of the most common: 
Learn More
Check out these additional ways to engage with Admissions and do a deep dive on the Future Year Scholars Program.