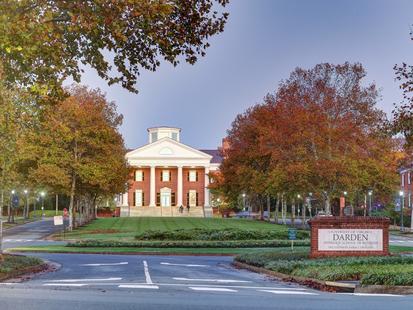 MBA - Admissions - Apply - Reapplicant
Reapplicant
Darden offers the ability to replicate or "clone" your application from the 2022-23 application cycle. If you are reapplying, please fill out the re-applicant request form to request to have your data transferred to the 2023-24 application. 
Re-applicants eligible to submit an application clone request are candidates who submitted an application and received a decision for the 2021 application cycle. Candidates who started, but did not submit, an application for the 2023 application cycle are not eligible for this process. 
Please wait to start a new application until your previous application is replicated or you risk losing any new information entered.
It will take 48-72 hours to respond to the replication request. If you have questions, please contact our team via email at [email protected].
Re-applicants will be required to complete:
Short-answer questions
Re-applicant essay
Updated resume
One new letter of recommendation
Check the box that indicates you are a re-applicant in your application. Applicants who applied before the 2022 application cycle must submit all new application materials.
Recommendations
Though the committee will review your previously submitted recommendations, you will be required to submit one new recommendation.
Standardized Test Scores and Transcripts
The Admissions Committee can use previously submitted scores, unless expired, and previously submitted academic transcripts.