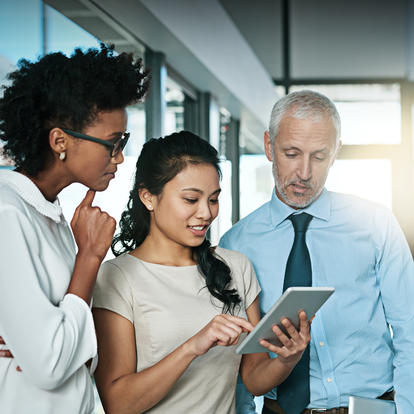 Leading Diversity
Tackle your organization's DEI challenges with Darden's renowned DEI experts and industry leaders. Build your network with this first-of-its kind immersive program designed to support Chief Diversity Officers and anyone leading diversity initiatives.
Upcoming Dates

Program Dates

Format

Time Commitment

Program Fee
TBD
In-Person,
Washington, D.C., Area
4 days
$11,500.00
Overview
Designed exclusively for leaders who are passionate about DEI and charged with leading diversity initiatives for their organizations, this program is led by Darden's preeminent experts in the DEI leadership space — Professors Melissa Thomas Hunt, former Head of Global Diversity and Belonging at AirBnB, and Laura Morgan Roberts, thought leader and researcher.
This 4-day program includes cultural excursions and support on a custom project to address the participants' unique organizational challenges. Participants receive continued support after the program with coaching, project feedback and a live virtual session for continued community-building and shared learnings.
Intended For
Team Leader, Senior Management, Executive, C-Suite
As the number of Chief Diversity Officers and other DEI leaders has grown in recent years, so has the demand for leadership training for people in those roles. Darden offers an opportunity for DEI leaders to come together and share best practices and build community in a safe space. Led by Darden's renowned thought leaders in the DEI space, this program provides training and insights for leaders to tackle the often emotionally intense work that is required to lead change in their organization and industry.
The program begins midday on Tuesday with a lunch session. The remaining days running approximately 9am-5pm each day, wrapping up at 2:30pm on the final day. The program features excursions to select cultural sites in Washington, D.C., and wellness activities designed to build resilience. Support continues after the program with live virtual coaching, project support and participant community-building.
Featured activities & session topics include:
Negotiation
Talent Acquisition & Advancement
Managing Multiple Stakeholders
Diversity Communications
Analytics around DEI
Culture Change and Inclusion
Intersectionality
Reflected Best Self Exercise
Maintaining Physical & Mental Wellness 
Cultural Immersion Experience
Post-Program Live Virtual Coaching
Work-Based Project and Report Back
Develop data-driven approaches to programmatic and grass-roots organizational culture change that strategically enhance diversity, equity, inclusion, belonging and related dimensions of organizational effectiveness.
Underscore the need for systemic change through understanding the experience of employees on the margins and how power and privilege play out in the organization.
Focus on leveraging your leadership strengths to advance diversity, equity, inclusion, belonging and related dimensions of organizational effectiveness.
Better understand various stakeholders' needs and interests and ensure their voices are heard at all levels of the organization, including the most senior leaders.
Develop skills (e.g., negotiating, mindfulness, resource exchange) that will drive partnership building within the organization and across industry leaders to advance DEI initiatives.
Draw from best practices in mitigating against biases and structural barriers to enhance fair and equitable hiring, evaluation, advancement practices.
Create space to appreciate and learn from differences across many perspectives, such as race/ethnicities, gender, socio-economic background, sexual orientation, religious affiliations, diverse abilities, caregiving/family status, multiple generations, military service, nationality/region.
Build a professional cohort among leaders of diversity, equity, inclusion initiatives (e.g., Diversity, Talent, Culture, Sustainability officers).
Establish coping and restoration mechanisms to support mental and emotional health while driving change.
Primary Audience: senior leaders responsible for designing and/or implementing large-scale diversity initiatives at their organizations. May have an HR, L&D or management background. These are "just-in-time" learners who need to apply program knowledge immediately.
Secondary Audience: middle managers to senior leaders who need to develop knowledge and skills in creating/implementing diversity initiatives. These are "just in case" learners who need the program insights to enhance their current leadership effectiveness, and are positioned to advance into senior diversity leadership roles — "high potential" employees with a track record of success in focused DEI efforts.
Location
UVA Darden DC Metro
1100 Wilson Boulevard
Arlington, Virginia
Materials and some meals are included in your program fee.
Lodging
Accommodations are not included in the program fee and should be arranged by the participant. Recommended accommodations include:
Hyatt Centric Arlington
1325 Wilson Boulevard, Arlington, Virginia, 22209
Tel: +1-703-525-1234
Le Méridien Arlington
1121 North 19th Street, Arlington, VA 22209
Telephone: +1-703-351-9170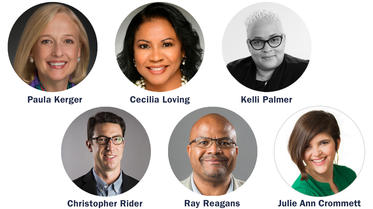 Guest Speakers & Faculty
We are excited to welcome several guest speakers and faculty to our inaugural Leading Diversity program. Confirmed guests for the following activities include:
Fireside Chat & Dinner
Developmental Relationships Session and Diversity Communications Panel
DEI Data Analytics Session
Ray Reagans, Alfred P. Sloan Professor of Management, MIT
Chris Rider, Thomas C. Kinnear Professor and Associate Professor of Strategy, Michigan Ross
We've seen more of a push to hire minorities, and we understand the value that diverse identities bring to the quality of work that organizations engage in on a daily basis. We also see how diversity enables those organizations to build relations with communities of stakeholders that go beyond tokenism.
Laura Morgan Roberts
Professor of Practice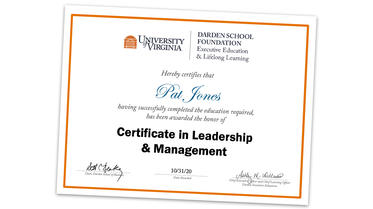 Earn Your Certificate
Leading Diversity counts as one program toward a noncredit Darden Certificate in Leadership & Management. Complete this program and three additional programs within a four-year period to earn your certificate.
Faculty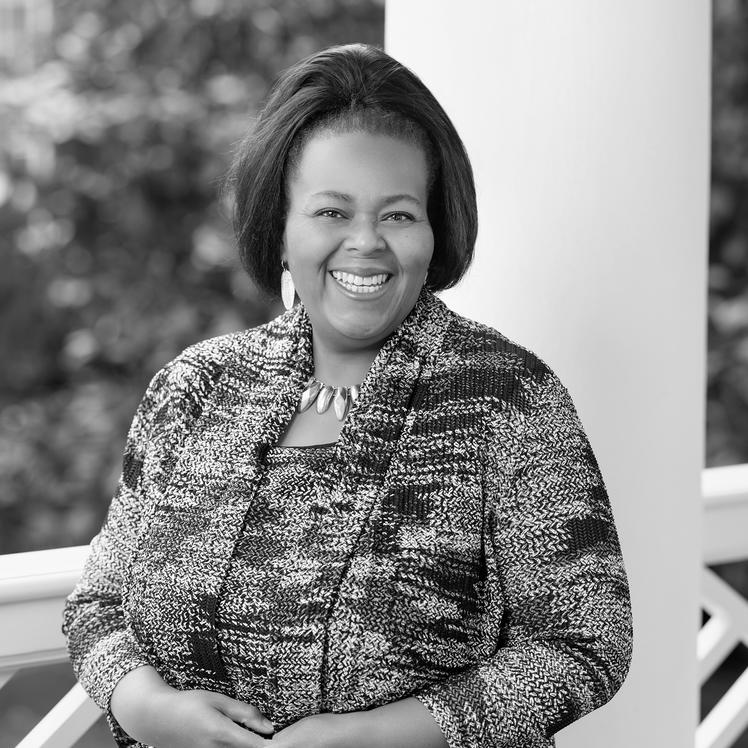 John D. Forbes Distinguished Professor of Business Administration, Special Advisor