Overview
Darden's world-renowned faculty members in entrepreneurship and innovation have combined their skills in this course to help you build a workplace culture that invites creativity.
Intended For
Team Leader, Senior Management
Location
Drawing on the full range of Darden's cutting-edge research and hands-on expertise, you'll explore a variety of timely, relevant factors to unleash your workplace creativity, foster innovation and act as a catalyst for new endeavors within your organization. You'll also have access to Darden-trained mentors to help you every step of the way on your design thinking journey. Expect to focus 5-8 hours per week on coursework during this five-week program.
"This course allowed me to reflect about my own company innovative procedures and behaviors. We as an innovation lab considered ourselves on top of the game, however we need to walk the talk internally and this course provided a good starting point."
Wow LAB, Innovation Associate and Project Manager
Course Overview
Creating a culture of innovation requires paying attention to several different variables. In this course, you'll hone your leadership skills by tackling several different topics. We'll consider tensions between short-term objectives and long-term innovations. You'll learn techniques for aligning key players and projects, balancing top-level objectives and mid-level knowledge and moving forward as a collective to make progress.
You'll also discover how successful leaders manage their personal networks, reviewing the network patterns of high performers and the traps of over- and under-connectedness. You'll learn how you can better manage conflict within your organization, and assess your own conflict-management style. You'll learn about conversations in the workplace and how to build and run high performance teams primed for innovation. Along the way you'll hear stories about building powerful workplace habits that help you manage change and innovation.
Accelerate your skills
Apply actionable strategies to your workplace problems
Balance short-term and long-term objectives and eliminate information asymmetry
Maximize the effectiveness of your professional network and your social patterns
Manage conflict to maximize potential
Create high-performing teams that are poised to innovate
Course Format
This program is conducted entirely online over the course of five weeks. Each week, participants should expect to spend approximately five to eight hours viewing instructional videos and completing field work, readings, assignments and peer evaluations. Course readings are provided within the course. No additional text required.
For the course to be completely successful, participants should maintain respectful communication with the faculty and fellow participants and comply with all applicable rules, instructions, requirements and terms of service.
Takeaways
You'll walk away from Creating the Innovative Workplace with:
An awareness of your own conflict style and an understanding of ways to manage workplace conflict more effectively
An analysis to guide your development of a professional network that supports your goals and strengths as a leader
Strategies to energize and empower personnel and streamline resource allocation
Tools and models for designing, facilitating, and managing high-performance teams
A broadened perspective that empowers you to effect positive change and accelerate your leadership skills
Participants 
This course is designed for managers and leaders who believe that innovation is everyone's business and know their organizations will benefit from fresh, powerful, and lean approaches to busting through stagnant problems. An independent but complementary training to Darden's popular Design Thinking courses, Creating the Innovative Workplace benefits leaders from public and private sectors alike, including those in finance, engineering, technology and administration, as well as healthcare, education and social nonprofit causes.
Policies & Procedure/FAQs
Registration: You can register for any of the online courses by completing a registration form directly from the course page on our website. Payment is due upon registration. We accept payment online from American Express, MasterCard and Visa. You'll receive a confirmation email after we receive your registration. Registration for each course closes on the course start date. We offer a 10% tuition reduction for groups of 10 or more.  Email us for approval and pricing.
Cancellations & Transfers: If you must cancel your enrollment, you must do so within seven (7) calendar days of the course start date. Please email us with the name of the course, followed by "cancellation" in the subject line. If you cancel or withdraw within seven (7) days of the start date, you will be refunded 100% of your tuition. No refunds will be permitted after the first seven (7) days of the course.
If you prefer, you may transfer to one subsequent course offered within one year, if available. Email us with the name of the course, followed by "transfer" in the subject line. This request must be made within seven (7) calendar days after the original course start date. 
Access to Course Materials: Each of the four courses is designed to run for five (5) weeks. We leave each course open for a full ten (10) weeks. Once a course is closed, you will not be able to access our lectures and course materials, information pages, or assignments (including peer feedback). You may continue to access your network, submissions, discussions, conversations and team workspace in archive mode (no new posts or comments) for up to six (6) months.
For more information, review a complete list of our online course policies and procedures, as well as frequently asked questions.
Learn more about related courses.
Faculty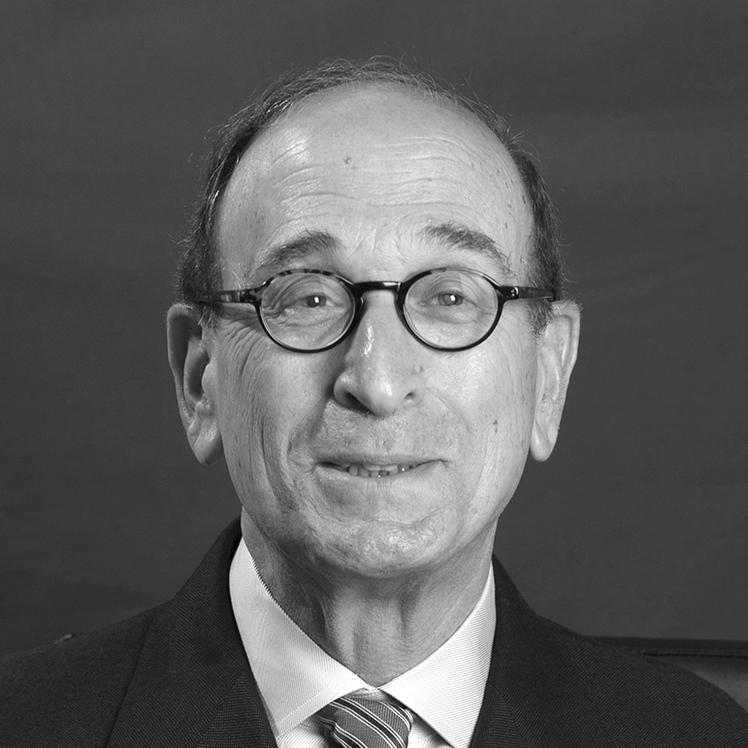 Professor Emeritus of Business Administration, Batten Executive-in-Residence Emeritus, Batten Faculty Fellow Emeritus
Killgallon Ohio Art Professor Emeritus of Business Administration, Senior Fellow, Olsson Center for Applied Ethics
Request a Consultation
Please complete the following to submit a request for consultation about this program or to discuss your development needs.