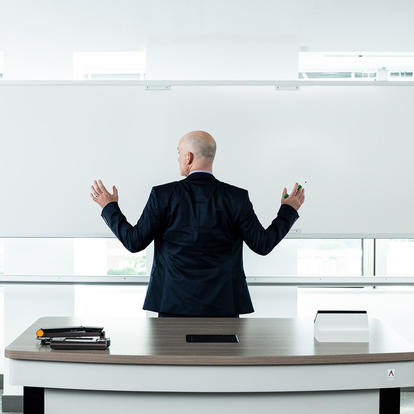 Live Virtual Course
Transforming Business Processes
Effectively respond to industry disruption in the face of economically-challenging times with the tools and frameworks to help your organization survive.
Overview
Challenging times require radical business process transformations. Learn how to create value and competitive advantage for your organization through leveraging the power of People, Processes and Purpose. In this program, you will learn to use data to drive problem-solving, get buy-in from key stakeholders and create a continuous-improvement culture, so you can focus on your organization's core purpose, streamline processes and showcase value-creating activities.
This virtually-hosted program features weekly live sessions with the faculty and your cohort, plus additional on-demand online work and activities.
Intended For
Team Leader, Senior Management, Executive
Focus
Operations & Supply Chain
Location
Learn to integrate strategy, innovation and customer focus to survive and thrive in a VUCA marketplace. During this three-week virtual program, you will get hands-on experience implementing Darden faculty's original "A3" Framework for leading Lean transformations - in any function, and at all levels - across your organization.
Program Schedule
Virtual sessions will be held two days per week for the first 4 weeks, with one session the final week to present program projects. The program format and duration provides opportunities for participants to apply their learning in real time, as well as get feedback from faculty and peers as they implement new insights.
Impact & Outcomes
As a result of completing this program, participants will be able to...
Lead transformations that position your organization for competitive advantage using Lean principles.

Develop a culture of continuous improvement to maximize productivity and financial performance.

Leverage Lean concepts to achieve your organization's core purpose.

Improve performance by focussing on the key metrics that matter.

Create more value without increasing costs through process controls.

Gain buy-in for key transformations from key stakeholders.

Create a mindset laser-focused on goals and a culture of performance in your organization.
Everyone can increase value, lead transformations and solve problems through Lean.
Image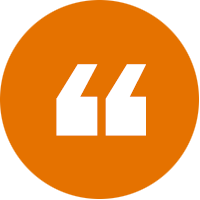 Lean is not about cost cutting. Lean is transformational change on an enterprise level: identifying waste and removing it improves quality and customer service. When we teach everyone to identify waste, costs will come down and stay down.
Elliott Weiss
Oliver Wight Professor of Business Administration
Participants
This program is ideal for mid- to senior-level leaders who are responsible for leading transformations in healthcare, retail, manufacturing and service industries.
Certificates
The Transforming Business Processes program counts as one credit toward a Darden Certificate in Management. Complete this program and earn three additional credits for a total of four credits within a four-year period to earn your certificate.
Faculty
Location
Transforming Business Processes will be hosted online through synchronous virtual sessions.