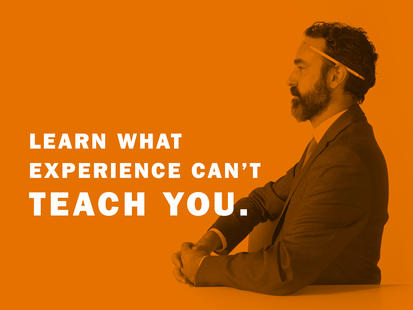 Competitive Scholarships
MBA - Tuition and Financial Aid - Competitive Scholarships - Batten Scholars
Batten Scholars
The Batten Scholars Program, sponsored and administered by Darden's Batten Institute, supports a collection of full-tuition scholarships for students admitted to Darden's two-year, Full-Time MBA program. Additional benefits include fee-waivers for Batten Institute-sponsored programs and advisers to help awardees pursue their purpose.
All candidates for the program are expected to exhibit an entrepreneurial spirit, strong leadership skills and a drive for innovation, as well as recognizable background characteristics and goals that meet the entrepreneurship and innovation objectives of the Batten Institute.
Applying for a Batten Scholarship
Prospective students interested in being considered for these scholarships must submit a supplemental essay as part of the application for Darden's two-year, Full-Time MBA program. Applicants should develop a 500-word essay that addresses how they meet the criteria of the program, how they would contribute to the Darden community and how the award would further their career ambitions in entrepreneurship, innovation or technology.
Batten Entrepreneurial Scholars
A full scholarship for the student who can spot opportunity from a mile away. To be considered, candidates must submit a 500-word essay as a part of their Darden application. High-potential candidates will use the essay to describe:
Evidence of having led or helped build a new enterprise
A compelling and credible plan for future entrepreneurial endeavors
Your fit within the Batten Scholars and Darden communities
How you would contribute to the Darden Community at large
Batten Technology Scholars
A full scholarship for the student who's using ones and zeroes to shake industries. To be considered, candidates must submit a 500-word essay as a part of their Darden application. High-potential candidates will use the essay to describe:
Evidence of exemplary entrepreneurial and innovative impact within the technology sector
A commitment to innovating through technology in future endeavors
Your fit within the Batten Scholars and Darden communities
How you would contribute to the Darden Community at large
Batten Innovation Scholars
A full scholarship for the student who dares to challenge how things have always been done. To be considered, candidates must submit a 500-word essay as a part of their Darden application. High-potential candidates will use the essay to describe:
Evidence of implementing value-driven innovation at one or more organizations
A strategy or idea for pursuing responsible innovation in future endeavors
Your fit within the Batten Scholars and Darden communities
How you would contribute to the Darden Community at large