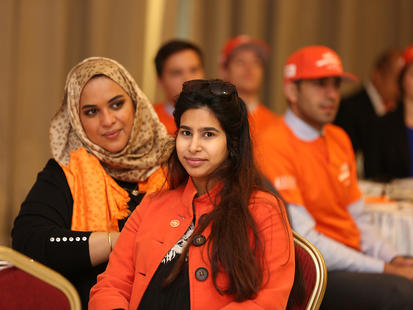 Global Immersion Courses
MBA - Global Immersion Courses - Dubai & Bahrain
Dubai & Bahrain
Honoring the Traditions of the Past While Confronting the Challenges of the Future
COURSE OVERVIEW
In this course, students will explore:
The issues facing leaders in Dubai in the United Arab Emirates and in the Kingdom of Bahrain
How these Persian Gulf countries are navigating the changes in global energy markets
Their roles in the global economy as hubs of petrochemicals, finance and trade
How these two countries have adopted different approaches to economic development and their visions for the future while considering their long traditions and history 
FACULTY LEAD
June West and Paul Simko
Courses currently listed are a sample of previous global immersion courses. Future global programs will be announced at a later date.
What Have Past Participants Said About This Program?
"It was just fantastic.  It is so rare to be able to get an opportunity to get true exposure to business in the Middle East, but it seems increasingly crucial as both a market and a space for growing our understanding of other cultures, faiths and political models."
Aamir Imam (Class of 2019) shared his reflections from the Darden Worldwide Course to Dubai and Bahrain in this blog post.