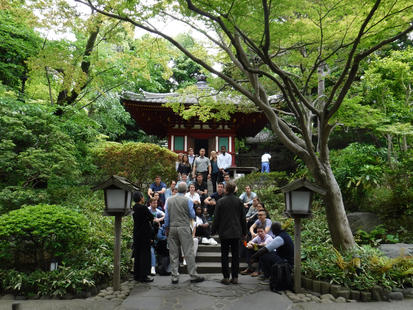 Global Immersion Courses
MBA - Global Immersion Courses - Japan
Japan
Where Tradition Meets Innovation
Where Tradition Meets Innovation
Course Overview:
In this course, students will explore:
How Japanese business competes globally 
The cultural underpinnings of Japanese innovation and quality assurance
Japanese perspectives on business and leadership
The future role of Japan both economically and globally
Lessons learned from the contrasts and contradictions we encounter 
Their global leadership development plans 
Faculty Leads, Marc W. Modica and Shizuka Modica
Courses currently listed are a sample of previous global immersion courses. Future global programs will be announced at a later date.
What Have Past Participants Said About This Program?
"I had a sense that the trip would be wonderful, but the variety of experiences along with the balance of free / scheduled time allowed me to make the most of my experience even more than I had expected. "
"It was amazing to see how different businesses operate in a completely different culture from ours.  I had heard there is nothing else like it in the world, and I can see why."