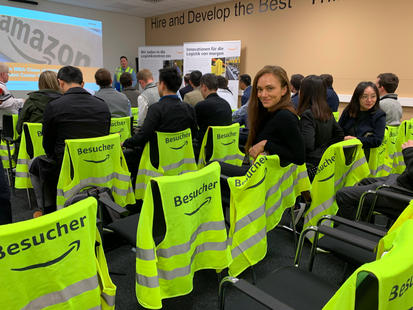 Global Immersion Courses
MBA - Global Immersion Courses - Germany
Germany
Artificial Intelligence
Course Overview
In this course, students will explore: 
A future business world enabled by robotics and artificial intelligence in a country that has proven resilient to the onslaught of low-cost country competition
The technical, business, and societal implications of AI
The impact on the challenges ahead and the role of capitalism in a world facing potentially significant technological unemployment
Faculty Lead, Tim Laseter
Courses currently listed are a sample of previous global immersion courses. Future global programs will be announced at a later date.
What Have Past Participants Said About This Program? 
"I learned AI application at different business sizes and industries and listened to different perspectives toward AI from start-up incubators to parliamentary representatives.  Those dynamics helped me to get a better sense of AI potential and complexity so that I can better craft my own perspective in developing and managing AI in my future career." 
Rafe Gandola (Class of 2020) shared his Germany Darden Worldwide Course experiences in this blog post.