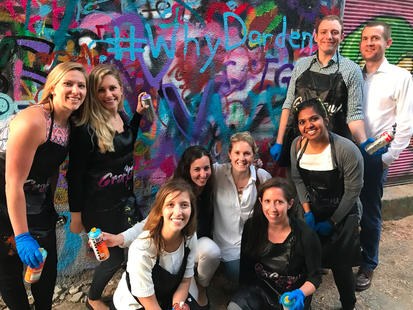 Global Immersion Courses
MBA - Global Immersion Courses - Israel
Israel
Innovation and Technology
Innovation and Technology
Course Overview
In this course, students will explore:
How innovation and entrepreneurship are fostered by a variety of startups, investors, policy makers and society. 
How Israel's people and history influence such business activities. 
How Israel's unique geographic and cultural positioning make it the Start-Up Nation.  
Faculty Lead, Elliott Weiss
Courses currently listed are a sample of previous global immersion courses. Future global programs will be announced at a later date.
What Have Past Participants Said About This Program?
"Israel was amazing, as was the programming."
"Great cross-section of speakers and really good guide with lots of cultural knowledge.  Felt like we got a good comprehensive view of what's going on on the ground in Israel." 
Check out Vipasha Agrawal (Class of 2019) account of her experiences with the Darden Worldwide Course to Israel in this blog post.