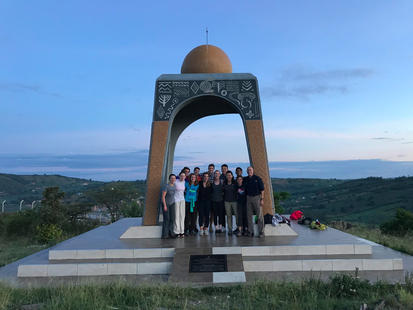 Global Immersion Courses
MBA - Global Immersion Courses - Kenya
Kenya
Economic Growth and Opportunities in sub-Saharan Africa: The influence of Education, Healthcare and Entrepreneurship
Economic Growth and Opportunities in sub-Saharan Africa: The Influence of Education, Healthcare and Entrepreneurship
Course Overview
In this course, students will explore: 
The interplay among education, healthcare and entrepreneurship as catalysts for growth and economic and social prosperity
The interdependencies among the major social and economic ecosystems impacting growth and economic ecosystems in sub-Saharan Africa
Some of the core challenges and opportunities currently facing the business professional or entrepreneur in sub-Saharan Africa, such as impacts from NGOs and China's investment.  
Faculty Lead, Paul Matherne
Courses currently listed are a sample of previous global immersion courses. Future global programs will be announced at a later date.